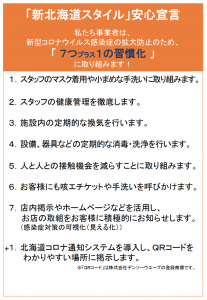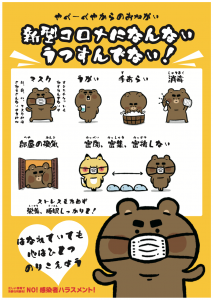 "New Taipei Hokkaido style"safety Declaration!
1. The staff of mask worn and the hand in the grapple!
2. The staff of the health care thoroughly!
3. In the facility of regular ventilation will do!
4. Facilities, etc. regularly disinfect!
5. People-to-people contact and reduce the chance this will work!
6. Customers Also cough etiquette and handwashing to call!
※Mask if you do not have please ask us.
※Visit us from the hand of disinfection please.